JOIN OUR LOYALTY PROGRAM & GET FREE FRIES!

The new TOTP's Rewards Program has arrived - allowing you to earn rewards with your online or future in-app purchases, as well as in store.

SIGN UP
Pups

Corn Dogs

Burgers

Shakes & Softserve

Ice Cold Refreshments

Beer, Wine, Seltzers, Cocktails

Chicago Pup
Sweet relish, dill pickle spear, raw onions, diced tomato, sliced sport peppers, house mustard, poppy seeds
Piggy Pup
Crispy bacon bits, raw onions, house mustard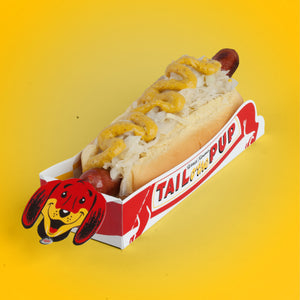 Manhattan Pup
Sauerkraut, house mustard, raw onions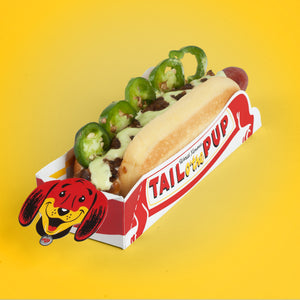 Jalopeno Pup
Sliced jalapenos, grilled onions, jalapeno spread, house spread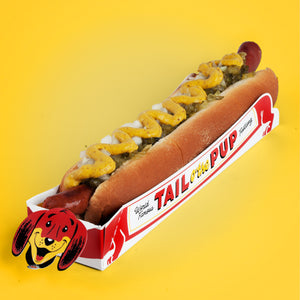 Baseball Pup
Footlong pup, sweet relish, house mustard, raw onions
Cheezie Pup
Cheddar cheese, house mustard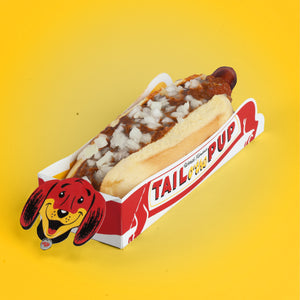 Chili Pup
House chili, house mustard, raw unions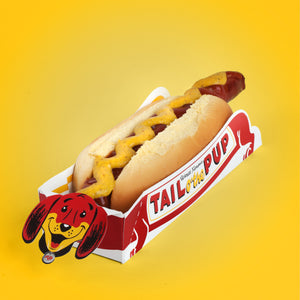 The 1970 Pup
Classic pup, ketchup, house mustard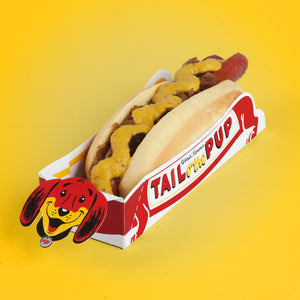 The 1946 Pup
Split and grilled pup, toasted bun, grilled onions, house mustard
NOW AVAILABLE!

BECOME EVERYBODY'S FAVORITE WITH TOTP GIFT CARDS :)

BUY GIFT CARD
First time here and never expected that I'd get one of the best cheeseburgers in town from a hot dog joint. Corn dogs are insane and fries equally as great. Love the decor and details paid to the adorable packaging. An added bonus was the doggy menu and water station for your 4 legged children.
– Victoria N
Came over here after working out and hungry. Ordered a chili dog, corn dog, and fries. All incredible! If you're looking for a classic American hotdog this is the spot, fries were also tasty. Definitely coming back to try the milkshakes next time! New favorite spot and like the chili dog way better than pinks.
– Max C.
So happy this LA mainstay is back! I've only gone once so far but it's definitely going to be in my regular restaurant repertoire. The menu is extensive, and hot dogs are around $10. I got the Chicago dog and fries and the hot dog was perfectly cooked with all the right accoutrements! Love the decor, too of course. All in all such a fun LA experience and definitely one to check out!
– Jamie S.
A total treat. You have to be an absolute killjoy to not like this place. Hot dogs with the right "snap" and boozey canned drinks. Plus some great Hollywood history (a must for Doors fans being that this was once their studio space).
– Bert P.
Hours
Wednesday - Sunday: 12PM - 9PM
Closed Monday & Tuesday
Parking
Limited metered parking is available on Santa Monica Blvd, or you can park in the Sprouts parking structure.
Catering
For parties contact totpcatering@1933group.com